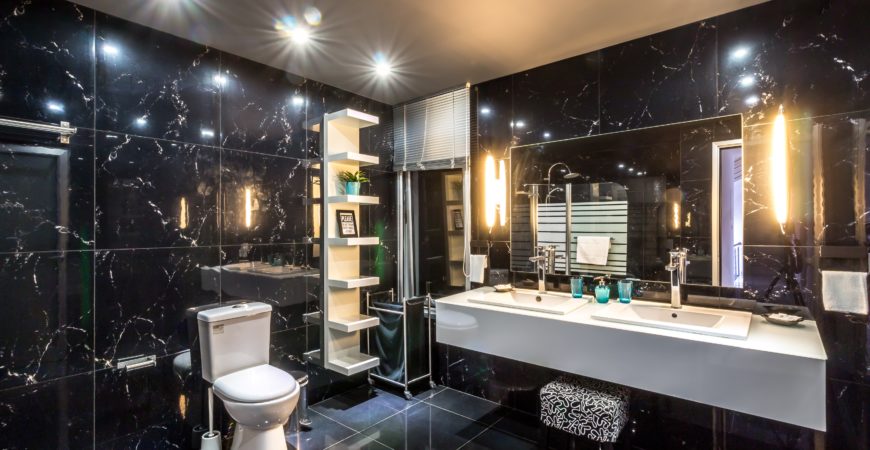 If you're currently planning to renovate your Perth home, then there is a good chance you're looking to renovate your bathroom.  According to the 2015 Houzz & Home Report, the master bathroom was one of the most renovated living spaces of 2014. The survey reports that 15% of Australian homeowners renovated their master bathroom while 13% renovated their guest bathroom. Moreover, a further 3% added an addition to their master while 4% added an addition to their guest bathroom.
But what are the absolute essentials of a bathroom renovation? Don't worry – I'll help you out with it. I'm the head of purchasing at Ross's Discount Home Centre and I've helped many customers with their Perth bathroom renovations.
Today, I'll do the same for you by listing out 6 products that you absolutely need in your bathroom renovation.
1. Bathroom Vanity
Many of our customers at Ross's Discount Home Centre splurge on bathroom vanities. After all, your vanity is by far the most important part of your bathroom. A vanity is the centerpiece of a bathroom and it defines the overall look and feel of your space.
Typically, a bathroom vanity consists of a basin or sink and the storage area surrounding it. However, it serves more functionality than simply offering storage and providing good aesthetics. Vanities are a part of bathroom cabinetry that holds the sink, conceals plumbing and of course, provides storage. The benchtop also forms part of the vanity and it is usually made of a waterproof or moisture resistant material.
Bathroom vanities are available in a range of designs, sizes and shapes and are a necessity for any bathroom renovation in Perth.
For your bathroom renovation
For your Perth bathroom renovations, take a look at selection we have to offer here at Ross's Discount Home Centre. We have a wide range of vanities to complement the style and décor of any bathroom. In particular, the following three models are very popular with our customers undergoing a bathroom reno:
Brianna PVC Vanity: The Brianna PVC Vanity is a unique vanity, which that is unlike any other vanity in Perth. It is 100% waterproof and will not succumb to mould or water damage. It comes in a variety of sizes and includes a benchtop and an integrated basin. From just $499, the Brianna vanity is the ideal vanity for a bathroom renovation.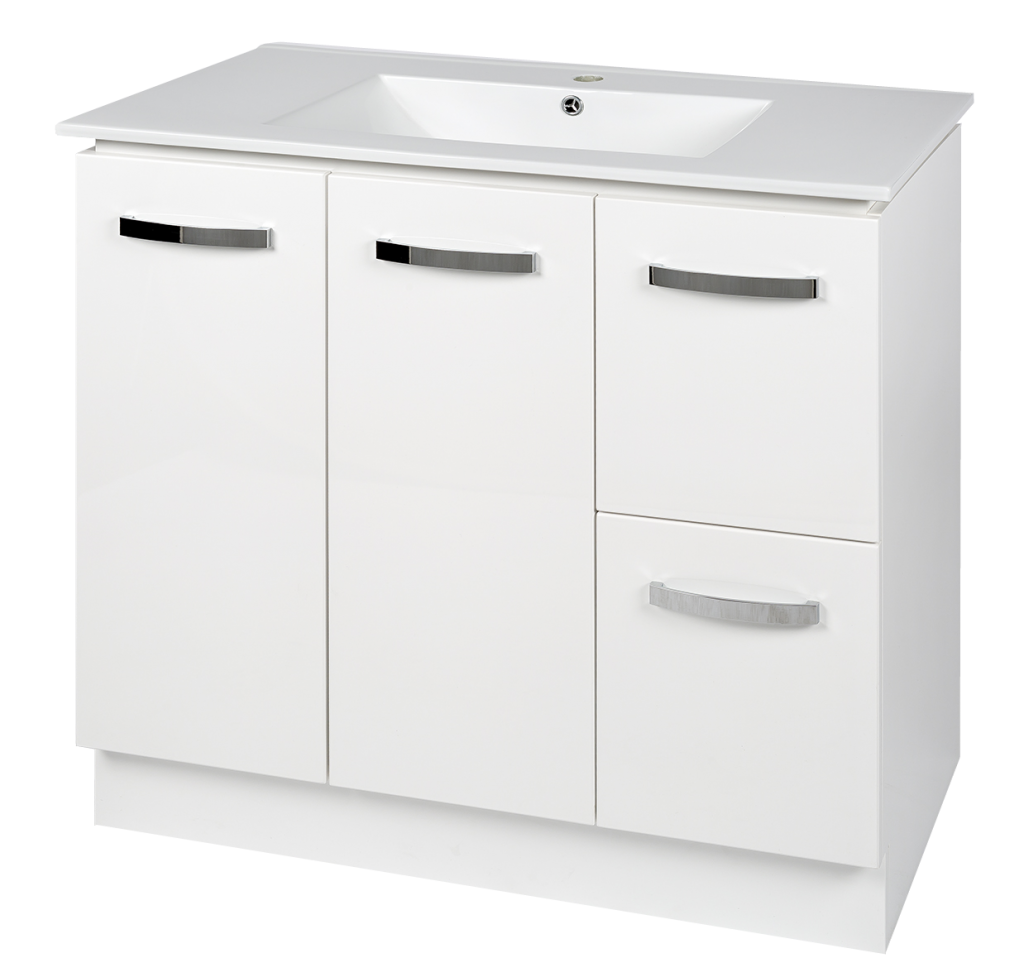 Tianna PVC Vanity: If you like a simple, sophisticated design, then consider the Tianna PVC. This unique vanity, like the Brianna, is 100% waterproof and comes with a 15-year warranty. It is available in multiple sizes and from $599, it offers fantastic value for money.
Charli Semi Recessed Vanity: The Charli Semi Recessed Vanity boasts of ample storage space for all your essentials. Equipped with shelves and a cupboard, this vanity is stylistically designed to make any bathroom new look trendy. Available in multiple sizes, this vanity can also be wall-hung. This unit will cost you $285-$495 depending on the size option.
2. Bathroom Basin
After the vanity, a basin is the next most important thing to consider in your bathroom renovation. Basins are the most used item in a bathroom, so it is important to pay close attention to your needs.
Traditionally, bathroom basins were only available in ceramic white or porcelain finishes. However, today's designs have come a long way. They are now available in a variety of materials. You can even have them made from black marble or colourful glass, the sky's the limit. However, a basin has the ability to become the focal point of a bathroom. Therefore, your choice must blend in with the décor and overall style.
If you'd like to make a style statement with your bathroom renovation, go for a modern basin. On the other hand, traditional basins will also do just fine to offer an overall refined look.
For your bathroom renovation
Ross's Discount Home Centre offer quality bathroom basins that are ideal for Perth bathroom renovations. We stock a variety of bathroom basins, from traditional basins to the latest trends.
Some basins that have been incredibly popular with customers in Perth include: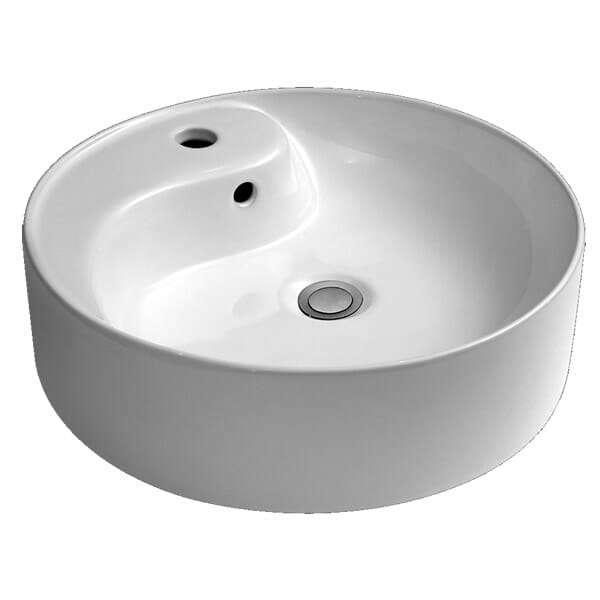 Cordan Vessel: The Cordan Vessel basin sports a brilliant contemporary design. This basin will do well to complement both traditional as well as modern bathrooms. It is stylistic and sophisticated and can become the focal point of your bathroom for just $120.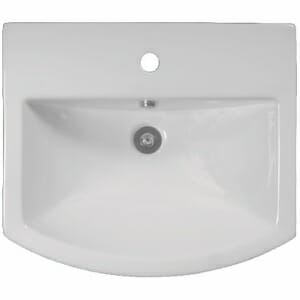 Tetragon Wall/Pedestal Basin: The Tetragon Wall/Pedestal Basin is a heavy-duty basin designed to meet the needs of demanding families. Featuring a modern design, this sturdy basin can either be wall mounted or used with a pedestal or shroud. This basin is priced at only $385.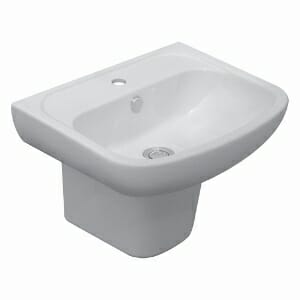 Brio Wall/Pedestal Basin: The Brio Wall/Pedestal Basin is another quality basin that will complement any bathroom renovation. It can be installed with either a pedestal or wall mounted. The Brio Wall/Pedestal Basin is just $310 at Ross's Discount Home Centre.
3. Shower
I'm often surprised at how many people think that a shower screen is not a necessary item. Showers are a functional aspect of every bathroom and in many cases, the highlight of a bathroom itself. In my personal opinion, shower screens are a must for all Perth bathroom renovations.
These days, shower screens are available in a range of styles and designs to complement the interiors of any bathroom. Some common types of shower screens include frameless and semi-frameless, round, rectangular and other odd shapes. Screens are usually made out of toughened glass and can be either clear or decorative.
For your bathroom renovation
Ross's Discount Home Centre has an excellent selection of shower screens that will meet any bathroom renovation budget. We stock shower sets and glass shower panels, which can be bought separately.
Some of the most popular showers to consider for your renovation include: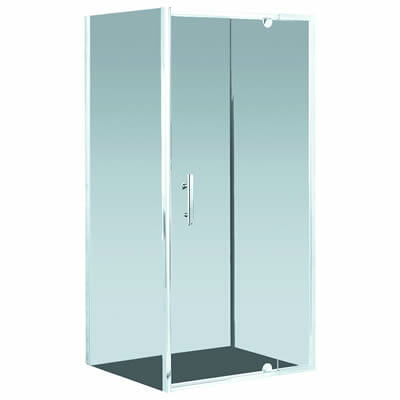 Brighton Showers: A set complete with a pivoting (reversible) glass door and return panel, this shower screen is one of our bestsellers. The Brighton Shower is priced from just $544 complete.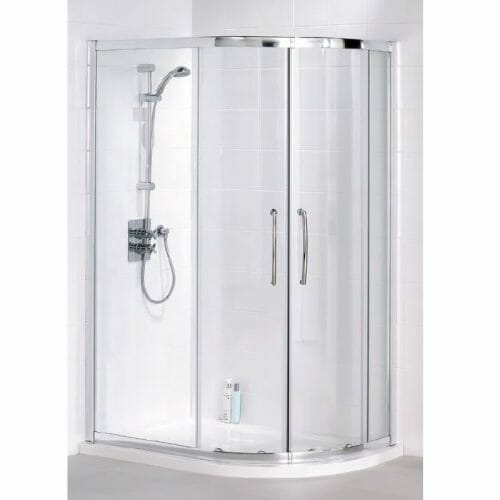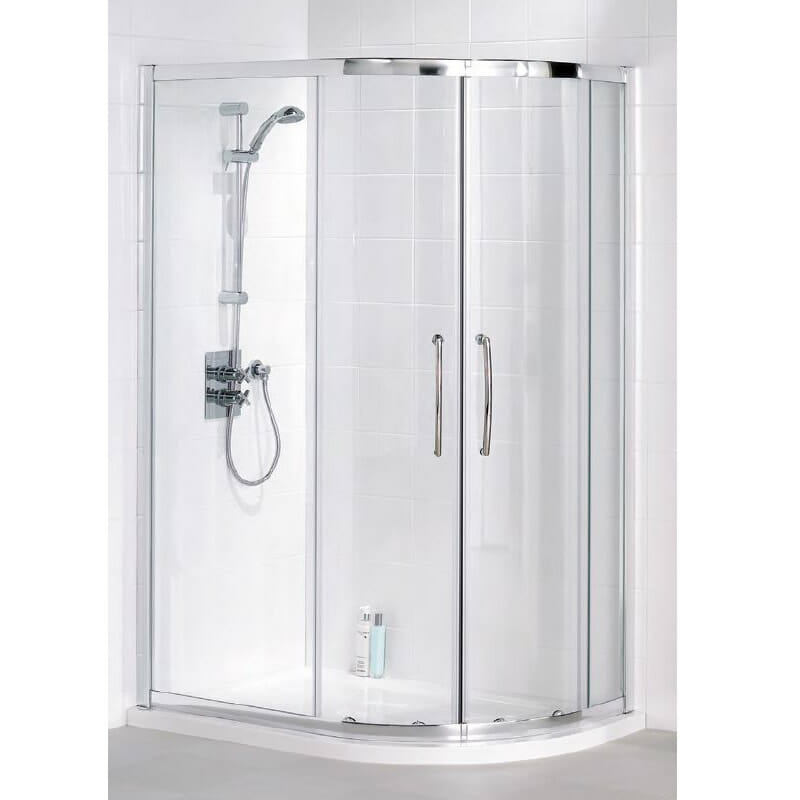 Quadrant Shower: The Quadrant Shower has been designed specifically with affordability in mind. It exhibits stylish curves and is available in a variety of sizes. This shower screen is very affordable at $1,070-$1,165 depending on size.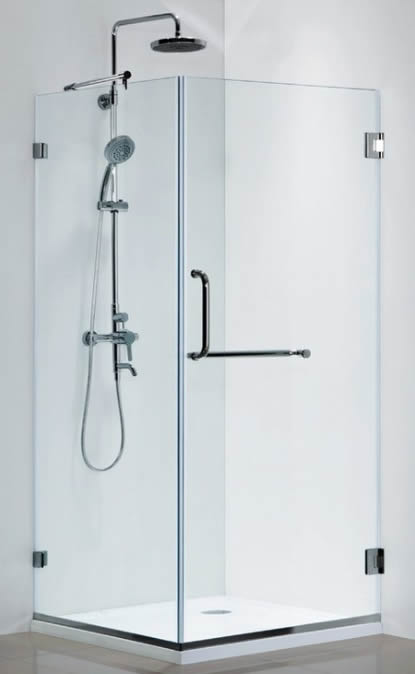 Frameless Shower: If you're looking for a frameless shower for your renovation, you won't find anything better than the 'Frameless Shower'. It is attractive, elegant and highly practical. It is also available in a variety of sizes and can be yours from just $695.
4. Bath
Increasingly, more and more customers come into Ross's looking to convert their bathroom into a more relaxed space. If you're looking to do the same with your Perth bathroom renovation then a bath is a must! Besides, you don't really need to splurge on a bath, as they are quite affordable – it's more a matter of finding the space to fit one!
With the wide range of bathtubs available today, choosing one for your renovations can be a challenge. Your bath must not be too large or it will look awkward in your bathroom. On the other hand, too small a bath will make things inconvenient for you. The best approach to getting a bath is to consult with experts such as Ross's Discount Home Centre. We'll simplify the buying decision for you.
For your bathroom renovation
Ross's Discount Home Centre features a selection of freestanding baths. The following baths are particularly popular with our customers who have undergone bathroom renovations in Perth recently: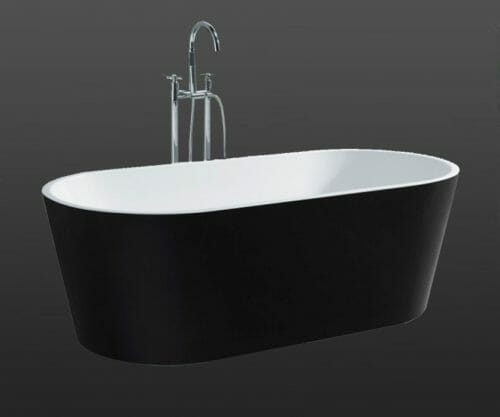 Galaxy Black Oval Freestanding Bath: Sleek, stylish and modern – that's the Galaxy Black Oval Bath for you. Available in a stylish matte black finish, this bath will modernise the look of your bathroom design. This elegant bath can be all yours for just $1,480.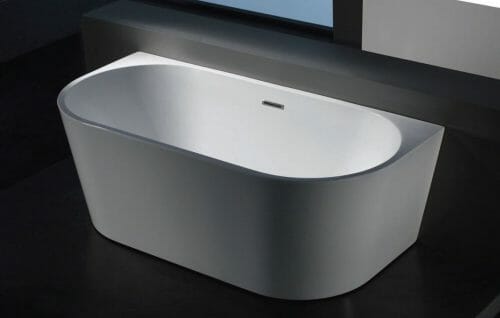 Morocco Back to the Wall Freestanding Bath: The Morocco Freestanding Bath redefines luxury in the bathroom. Featuring bold, exquisite looks, this bath is available in two size options. Get this bath for just $1,450-$1,650 depending on the size option you choose.
5. Tapware
Tapware and mixer taps are another essential item for any Perth bathroom renovation. Not only do they need to be functional, but they should also look stylish. Tapware comes in all styles – square, round, contemporary, traditional and many others.
When purchasing tapware for your bathroom renovations, consider the ease of use, water efficiency and plumbing. With these three things in mind, go for one that will suit the interiors of your bathroom space.
For your bathroom renovation
At Ross's Discount Home Centre, we have an excellent selection of traditional and contemporary tapware. The following tapware models are bestsellers at our store:
Cube Basin Mixer: Available in a stunning matte black finish, the Cube Basin Mixer is by far the most popular with our Perth customers. Bold, elegant, attractive and incredibly easy to use, this tapware will cost you just $180.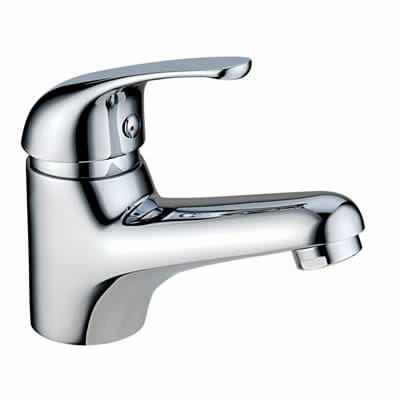 Project Basin Mixer: A traditional looking mixer tap with durable brass construction; the Project Basin Mixer is a great choice for traditional bathrooms. It offers precise control over temperature and water flow. The Project Basin Mixer can be all yours for just $69.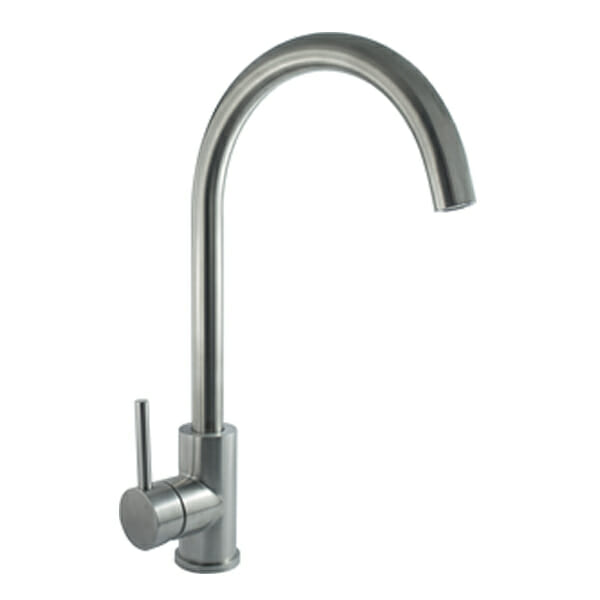 Elle Project Stainless Steel: Elle Project Stainless Steel Mixer is a fine example of modern tapware design. It is a high-performance and high-spout tap that boasts excellent water efficiency. This tap is priced at just $120.
6. Toilet
Toilet designs have certainly come a long way over the years. Today, toilets can be the defining factor in a bathroom. They serve the purposes of functionality and style both. Therefore, for your Perth bathroom renovations, you should choose you toilet carefully.
Toilets are available in a variety of styles and designs. You should consider the interiors and décor of your bathroom to choose a toilet suite accordingly. If you're unsure about anything, it is best to consult experts to help you with your decision.
For your bathroom renovation
Ross's Discount Home Centre has a wide range of toilets ideal for your bathroom renovations. Some of our bestsellers include:
Black Cube Wall Faced Toilet Suite:  This modern and contemporary toilet will make a bold style statement in your bathroom renovation. Featuring great water efficiency, it is both comfortable and practical. This toilet suite is priced at just $449.
Virtue Closed Couple: The Virtue Closed Couple is as stylish as it is popular. This affordable toilet suite is ideal for bathroom renovations, priced at just $225.
Mirage Toilet Suite: The Mirage Toilet Suite is a classic looking toilet suite that will work with both traditional and modern bathrooms. It features beautiful contours, soft closing seats, and great water efficiency. Our Mirage Toilet Suite will cost you just $349-$499 depending on whether you want installation services as well.
Conclusion:
When it comes to Perth bathroom renovations, there are a few products that you absolutely need. These include a bathroom vanity, a bathroom basin, a shower, a bath, tapware and a toilet suite. You simply cannot go for a bathroom renovation without any of these.
For the best bathroom renovation products in Perth, consider Ross's Discount Home Centre. We are one of Perth's most reputed retailers of quality home renovation products and we have over $1 million worth of stock ready for immediate dispatch. Drop by our showroom in Guildford today to look at the bathroom products we feature.